Leadership
Mapping our course
Guided by the principle that tomorrow comes first, Port Blakely's senior management team takes great care in advancing the ideals and best practices of good corporate and environmental stewardship. We are focused on ensuring our decisions have a positive effect today, and for decades—even centuries—to come.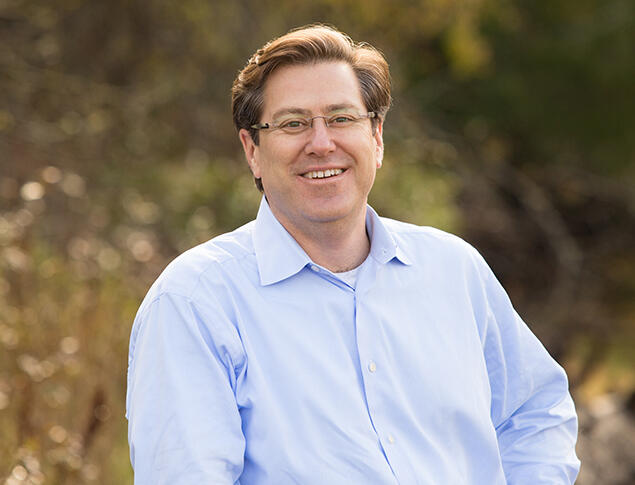 Chairman & Chief Executive Officer
As Chairman & CEO, René guides the strategic direction of the company, setting the course of Port Blakely's multi-national operations.
After joining Port Blakely in 2005, René served in the company's Forestry and Real Estate operations, becoming Chief Operating Officer in 2008. He was named CEO in 2010, and added Chairman to his title in 2015. A fourth-generation descendant of Port Blakely's founders, he helped establish the Eddy Family Council, creating a nationally recognized model for a sustainable family business governance structure.
René is active on boards and committees of the National Association of Forest Owners, Seattle Chamber of Commerce, Forterra, serves on the Washington Roundtable, and is Chair of the Seattle Symphony Board. He holds a bachelor's degree from Oberlin College, a master's degree from the San Francisco Conservatory of Music, and an MBA from the University of Washington Foster School of Business.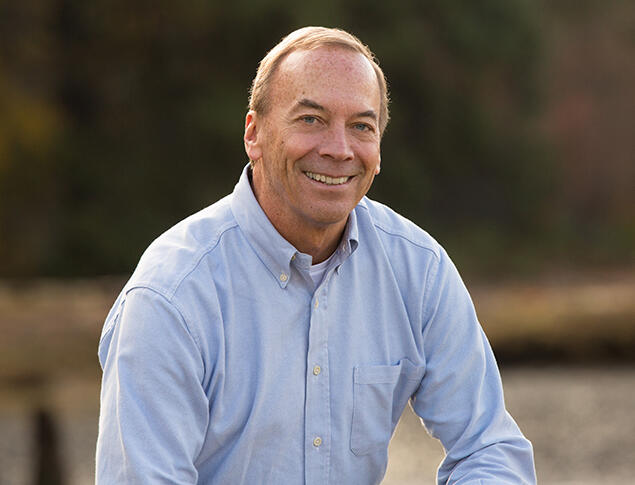 Chief Operating Officer & Chief Financial Officer
A lifetime practitioner of environmental stewardship, Jeff has worked with renewable natural resource companies for most of his 40-year career. In his role as COO & CFO, Jeff sets and directs Port Blakely's financial and operational strategy and is a key contributor to the long-term vision of the company.
Jeff came to Port Blakely in 2005, initially as a member of the Board of Directors, then becoming CFO in 2013. Jeff is a member of the Leadership Council of the Nature Conservancy in Washington State and is on the Olympic Regional Board of NatureBridge.
A Pacific Northwest native, Jeff spends much of his free time on Puget Sound with his family, enjoying this amazing body of water. Devoted dog lovers, they raise and occasionally rescue shelter pups. They currently revel in the special personality of their Boston Terrier, Marvin. Jeff holds a bachelor's degree in economics from Stanford University.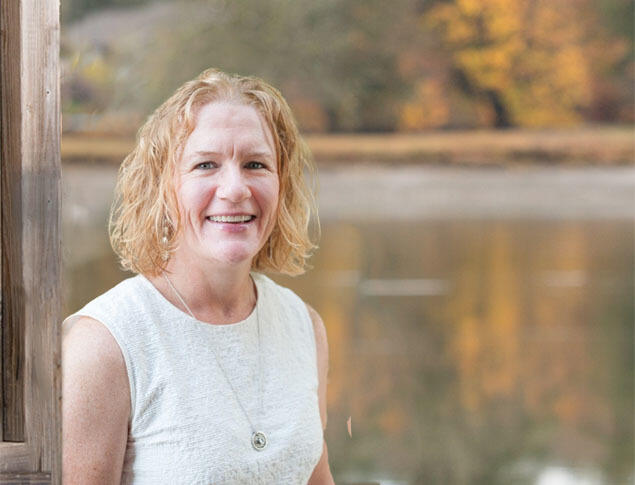 Vice President, People
An accomplished human resources leader, Liz brings a wealth of experience to her role as VP, People. Liz drives the company's long-term people strategy, overseeing all aspects of the employee experience.    
She joins the Port Blakely leadership team after more than a decade in senior executive human resource roles at Starbucks and more recently with WeWork. In addition, she has done extensive organizational development consulting and coaching, supporting a broad spectrum of clients in both business and education. 
Liz is a life-long community volunteer in education, currently serving as a member of the Advisory Council of The Mountaineers. She holds a PhD in Educational Leadership and an MEd in Educational Psychology from the University of Washington, and a BA in Neuroscience from Mount Holyoke College. In her free time, Liz enjoys going to the mountains with her family, including two Labrador retrievers, where they hike, mountain bike, ski, and just play outdoors.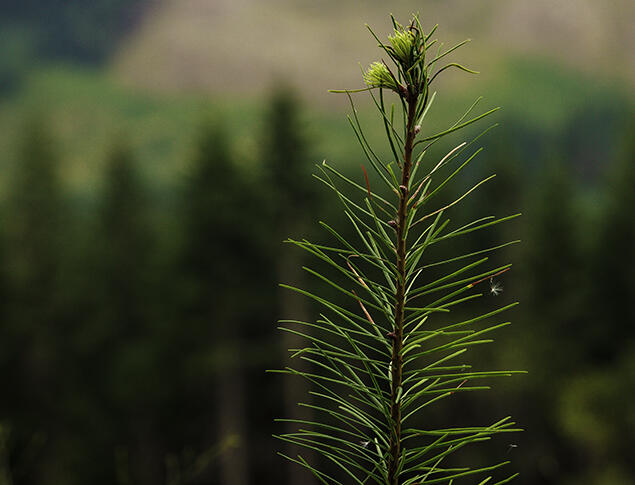 President, US Forestry
From the age of five, Mike knew he was going to be a forester. As a fourth-generation descendant of Port Blakely's founders, he spent weekends and summers in our forests. Joining the company in 1997, he has built his career working across the company, from forest analyst and siviculture manager to Senior Director of Strategy and VP of Operations. 
Mike is a strong voice in cross-sector climate policy efforts and is part of the team that drove our entry into the voluntary carbon market. He represents Port Blakely on the boards of the Washington Forest Protection Association, Oregon Forest and Industries Council and the Operating Committee of the National Alliance of Forest Owners. 
Committed to improving the quality of life in his community, Mike is on the Board of Directors for Quixote Communities. He received his MBA from the University of Washington and a BA in Economics from Willamette University. And while he loves any time spent in the woods, he's never happier than when he's out on the water with his family.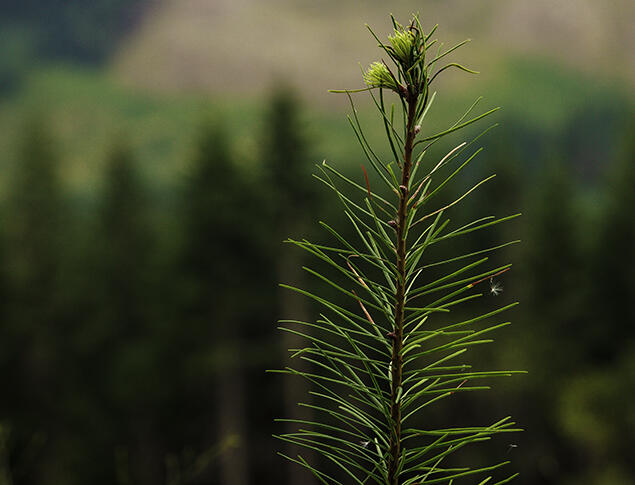 Senior Director of Communications
Stacey's report cards often noted she was a talker, so it's not surprising she ended up working with words. As Senior Director of Communications, she drives Port Blakely's communication strategies and initiatives, ranging from public relations and internal communications, to policy and corporate social responsibility. 
Before joining Port Blakely in 2018, she spent a decade at Starbucks in a variety of public affairs roles. Prior to arriving in Seattle in 2007, she worked in corporate communications at Gap Inc. in San Francisco. Stacey started her career as a congressional staffer in both Washington, DC and California.
A fan of the Pacific Northwest lifestyle, Stacey is an avid downhill skier and hiker and is an aspiring rower. A graduate of the University of California, Berkeley, she is also an unabashed Bear Backer.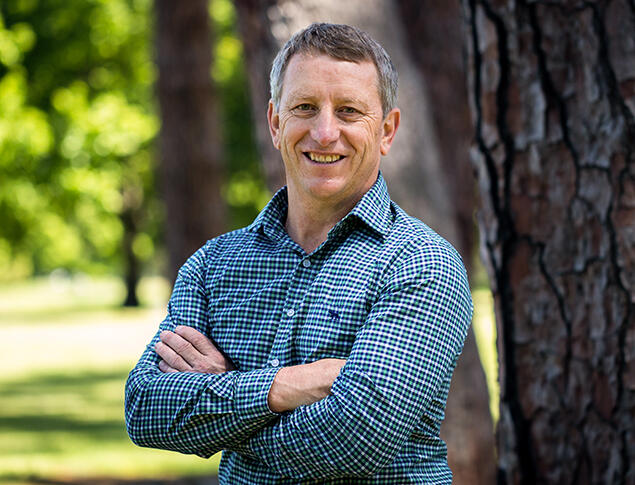 Managing Director, NZ Forestry
A love of nature and interest in applied science led Phil to a career in forestry, which began more than 30 years ago as a forest worker pruning and thinning trees in Otago, New Zealand.
As Managing Director of NZ Forestry, Phil oversees all aspects of NZ Forestry's holdings and is an avid proponent of managing forests responsibly. Phil serves on the Executive Committee of the New Zealand Forest Owners Association, and as Chairman of the Forest Research Committee. He is a board member of the Forest Levy Trust and a Director and Trustee of the Otago Rescue Helicopter Trust.
Phil is a keen and talented outdoor photographer and enjoys tasting the many fine wines produced in New Zealand. He holds a New Zealand Certificate of Forestry and a bachelor's degree in forest science from the University of Canterbury.