Leadership
Mapping our course
Guided by the principle that tomorrow comes first, Port Blakely's senior executives take great care in advancing the ideals and best practices of good corporate and environmental stewardship. We are focused on ensuring that the decisions we make have a positive effect not only today, but also for decades and centuries to come.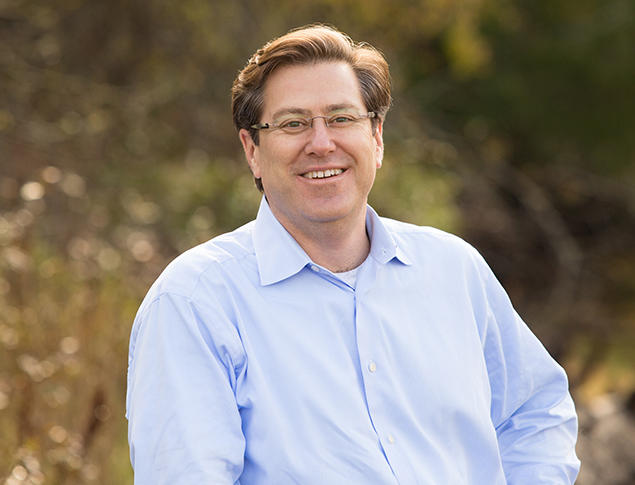 Chairman & Chief Executive Officer
As Chairman & CEO, René's leadership skills guide the strategic direction of the company, setting the tone of Port Blakely's multi-national operations.
After joining Port Blakely in 2005, René served in the company's Forestry and Real Estate operations, becoming Chief Operating Officer in 2008. In 2010, he became CEO and, in 2015, Chairman & CEO. A descendant of Port Blakely's founders, he helped establish the Eddy Family Council, creating a sustainable family business governance structure.
René is active on boards and committees of the National Association of Forest Owners, NatureBridge, Seattle Chamber of Commerce, The Seattle Symphony, Forterra and serves on the Washington Roundtable. He holds a bachelor's degree from Oberlin College, a master's degree from the San Francisco Conservatory of Music, and an MBA from the University of Washington Foster School of Business.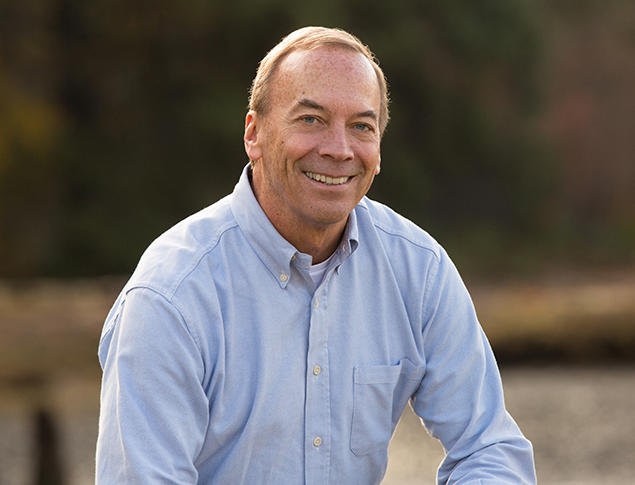 Chief Financial Officer
As CFO, Jeff sets and directs Port Blakely's financial strategy and is a key contributor to the long-term strategic vision of the company.
A lifetime practitioner of environmental stewardship, Jeff has worked with renewable natural resource companies, in both the public and private sectors, for the majority of his 40-year career. He came to Port Blakely in 2005, first as a member of the Board of Directors, then as the company's Chief Financial Officer. Jeff is a member of the Leadership Council of the Nature Conservancy in Washington State.
Jeff and his family are Pacific Northwest natives. They spend much of their free time on Puget Sound, enjoying all aspects of this amazing body of water. Jeff and his family are dog lovers, both raising and, occasionally, rescuing them from shelters. While most of their dogs have been Labradors, they now enjoy the special personality of their Boston Terrier, Marvin. Jeff holds a bachelor's degree in economics from Stanford University.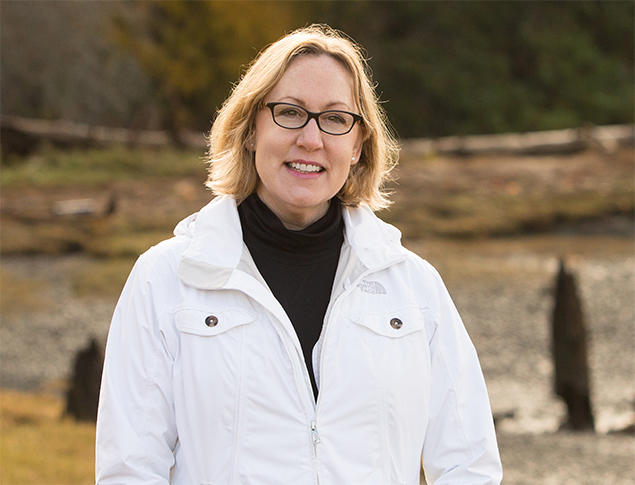 Director of Human Resources
Eve hired her first employee and ran summer day camps before she could drive, launching a lifelong passion for business and what it takes to run one. As Port Blakely's Director of Human Resources, her focus is on making sure employee programs align with our company values.
Eve began her career at Milgard Manufacturing, where she spent 10 years in various roles from sales to HR. In 2001, she pursued a lifelong dream of owning her own small business. In 2010, she sold her business and transitioned back to HR working for Microscan Systems. Eve joined Port Blakely in 2015.
Eve holds a bachelor's degree from Pitzer College, Claremont, CA and is SPHR certified.
She comes from a big family and enjoys cooking for all of them particularly after cross country skiing or hiking in the Methow Valley where she spends many weekends.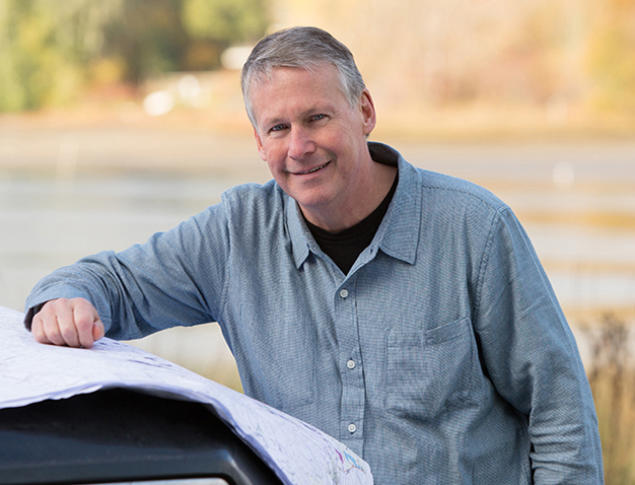 President, Forestry Divisions
By age 12, Court was passionate about forestry and knew it would be his life's work. He began his career more than 40 years ago, first as a cruiser, then as a forest engineer in Southeast Alaska.

As President of US Forestry and NZ Forestry, Court ensures that operations align with the company's mission, vision and values. Court serves as the President of the Washington Forest Protection Association (WFPA). He also is Board Chairman of Wilcox Family Farms, a 100-year-old sustainable farm, and sits on the Board of Trustees at Saint Martin's University.
Court is a skilled woodworker, able to handcraft just about anything, and enjoys boating and hiking, even more when his family accompanies him. He holds a bachelor's degree in forest engineering from the University of Washington.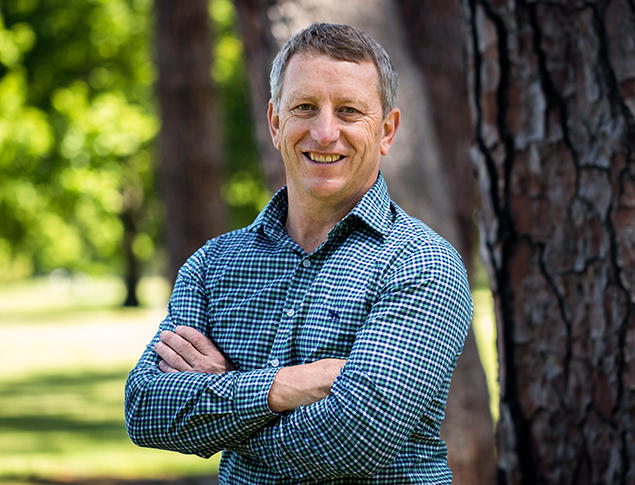 Managing Director, NZ Forestry
A love of nature and interest in applied science led Phil to a career in forestry, which began more than 30 years ago as a forest worker pruning and thinning trees in Otago, New Zealand.
As Managing Director of NZ Forestry, Phil oversees all aspects of NZ Forestry's holdings and is an avid proponent of managing forests responsibly. Phil serves on the Executive Committee of the New Zealand Forest Owners Association, and as Chairman of the Forest Research Committee. He is a board member of the Forest Levy Trust and a Director and Trustee of the Otago Rescue Helicopter Trust.
Phil is a keen and talented outdoor photographer, and enjoys tasting the many fine wines produced in New Zealand. He holds a New Zealand Certificate of Forestry and a bachelor's degree in forest science from the University of Canterbury.