Products & Services
PRODUCTS WE'RE PROUD OF—WITH SERVICE TO MATCH
We provide premium log products with excellent customer service to mills and log brokers throughout the Pacific Northwest and around the Pacific Rim.
With a variety of harvest rotation lengths, our logs meet the demands of today's sophisticated market. Our "right time" harvest protocol means logs are delivered on schedule. Log specifications are reviewed regularly at every job site to ensure each log, whether produced mechanically or by hand, is accurately manufactured.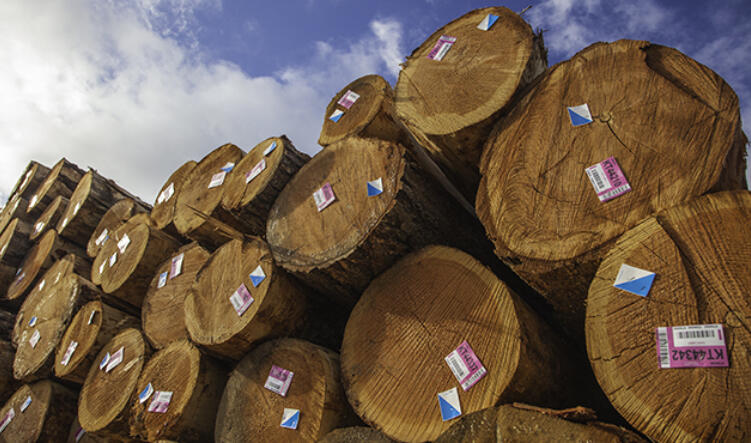 Log Sales
Log sales are contracted through either competitive or negotiated bidding processes. For more information about becoming a Port Blakely customer, contact:
For information on the availability of Structural Round Timber (SRT) and Sawn Heavy Timber through our partnership with WholeTrees, contact: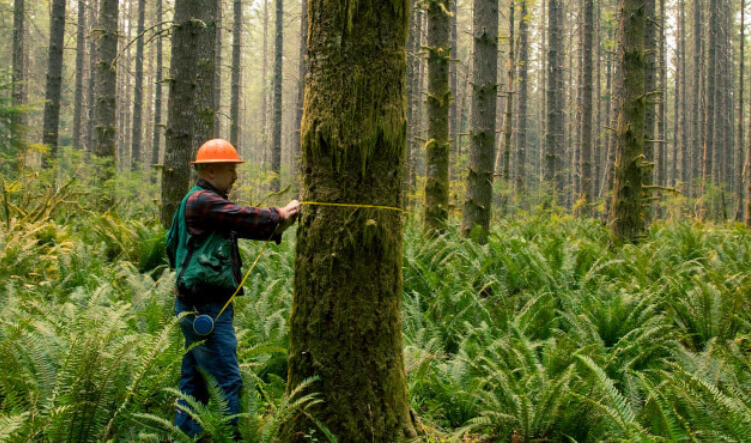 Carbon Credits
While all trees naturally remove carbon from the atmosphere, carbon offset credits represent the estimated value of the additional carbon sequestration that takes place as a result of deliberately prolonged harvesting cycles.
We're leveraging our experience in New Zealand's compliance carbon market to pioneer a new offering in the US. The Winston Creek Forest Carbon project allows members of the business community to purchase these credits on the voluntary market as part of their commitment to more responsible environmental stewardship. For more information about carbon credits, please contact Kevin Cook at kcook@portblakely.com.