Products & Services
LOG PRODUCTS WE'RE PROUD OF—WITH SERVICE TO MATCH
We provide premium log products with excellent customer service to mills and log brokers throughout the Pacific Northwest and around the Pacific Rim.
With longer harvest rotations, our logs meet the demands of today's sophisticated market. Our "right time" harvest protocol means logs are delivered on schedule. Log specifications are reviewed regularly at every job site to ensure each log, whether produced mechanically or by hand, is accurately manufactured.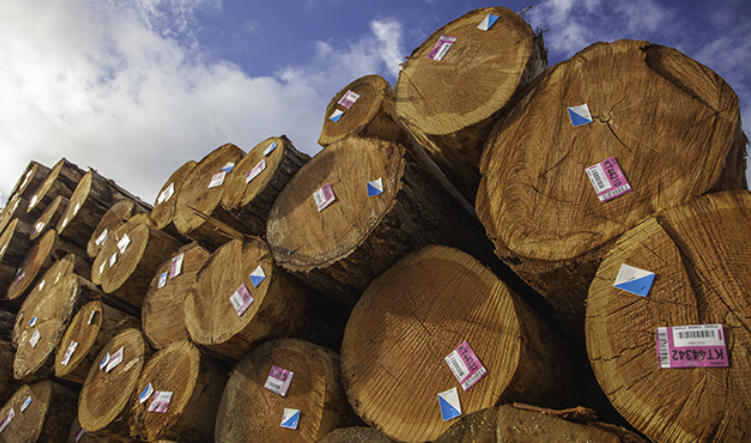 Log Sales
For more information about becoming a Port Blakely customer, please contact Duane Evans, Vice President of Operations, at devans@portblakely.com, (360) 596-9423, or Chris Lunde, Harvest Manager at clunde@portblakely.com, (360) 596-9425. Log sales are contracted through either competitive or negotiated bidding processes.